Question. . . . .
How do I retrieve my documents from DocSTAR ?
Answer. . . . .
Click on the Retrieve button from the DocSTAR main screen.

The Retrieve screen opens.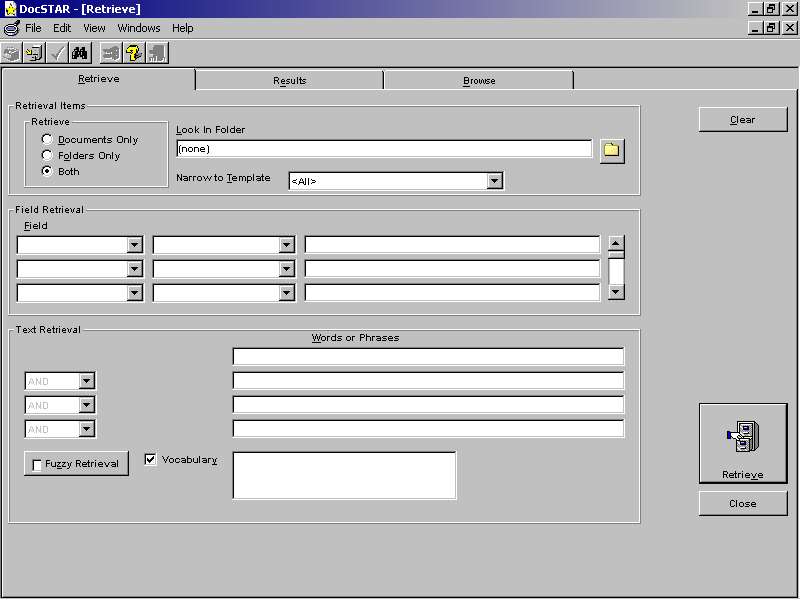 The cursor will automatically be placed in the first line of the
WORDS or PHRASES block. Simply type in your search criteria.
Then either press ENTER or click on the RETRIEVE button to the right side.
© Copyright DOCS Imaging LLC 2009. All rights reserved.
Last Update - Friday December 10, 2010